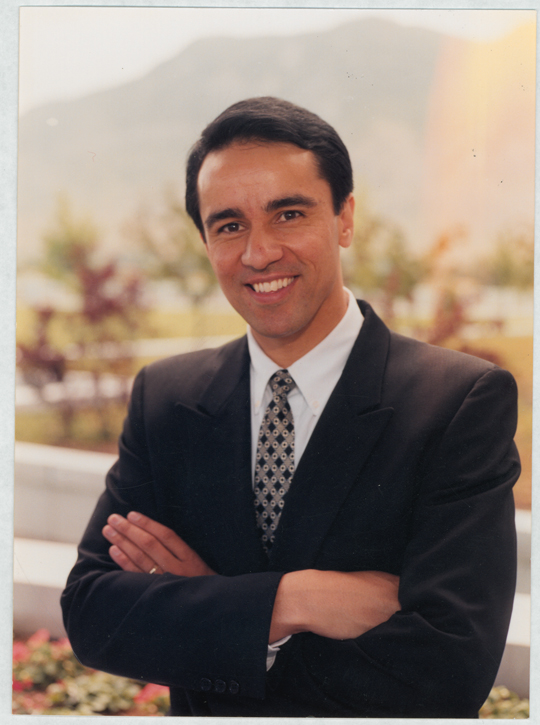 New Zealand born Artist-Teacher Ralph van der Beek is an Assistant Professor of Piano at Weber State University, where he teaches piano literature, music theory, ear-training, master classes, and award-winning piano students. Prior to his appointment at Weber, Dr. van der Beek served as Assistant Professor of Piano at Utah State University for over ten years, during which he directed the USU Youth Conservatory, a nationally recognized program serving three hundred young pianists each year. During his tenure at USU he regularly team-taught piano students with Gary Amano, the leading teacher in national MTNA competition winners. Dr. van der Beek also directed USU summer piano clinics and founded the Cool Classics Concert Series at the University.
His students have won first prize in major competitions in Utah and have performed with leading symphonies in the western United States. Dr. van der Beek graduated Cum Laude with a Bachelor of Music from Utah State University. He graduated from prestigious music schools with a Master of Music from Indiana University and a Doctor of Musical Arts in Piano Performance from the University of Southern California. His cognate and minor degrees include Composition, Piano Pedagogy and Music Theory. He studied with world-renowned teachers including concert pianist James Tocco, Pulitzer Prize winner Wayne Petersen, Robert Moore, Stewart Gordon and Gary Amano.
Dr. van der Beek has performed in the United States and Europe featuring both solo and duo piano repertoire. He is a sought-after teacher, adjudicator, and lecturer, and he has presented in many conferences including the World Piano Pedagogy Conference, the International Conference of Humanities, Arts and Social Sciences, the International French Music Conference, the Utah Symphony Guild and the Gina Bachauer Foundation. He regularly presents lectures and master classes throughout Utah and Idaho. In addition to his college piano students, Dr. van der Beek maintains a thriving private studio of young pianists who come from across Utah for weekly piano instruction. His hobbies include basketball, racquetball and tennis. Ralph is married to Rebecca Bigelow and they have six children.