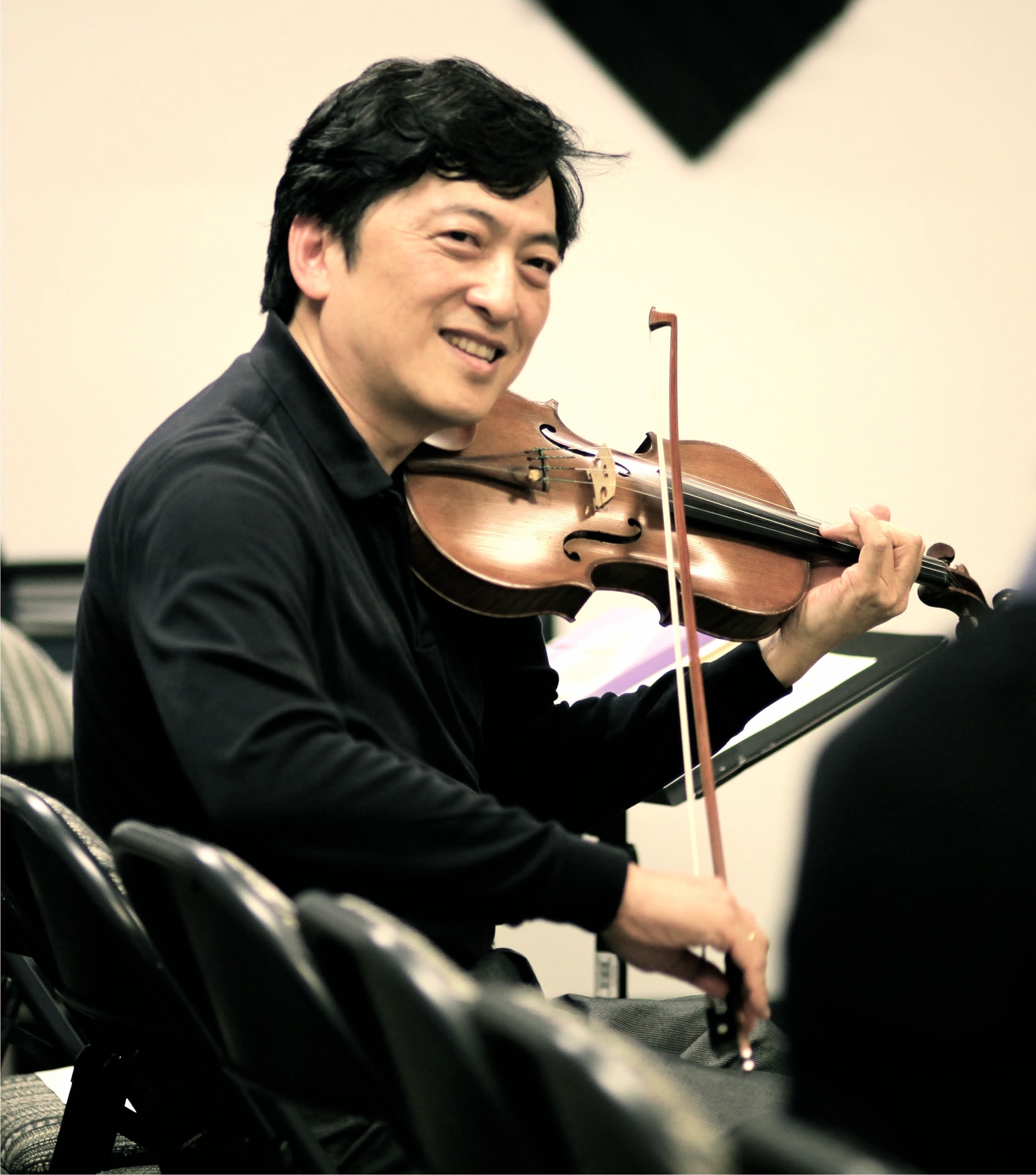 Shi-Hwa Wang
Professor of Violin/Viola
Weber State University
Master teacher Dr. Shi-Hwa Wang has established himself as an active recruiter of high caliber violin students. His students have regularly win concerto, solo, and chamber music competitions in the state, division, as well as national levels (including five national finalists in the MTNA National Strings Competitions). Dr. Wang is professor of violin/viola, chamber music, and string pedagogy at Weber State University in Utah. Several of his WSU violin graduates have received full violin scholarships in violin performance to attend prestigious graduate music programs.

Dr. Wang is in high demand as a master class teacher nationally and internationally, including being invited twice to be the Violin Master Class clinician at the American String Teachers Association National Conference. In addition, he has taught numerous master classes throughout the United States, Singapore, China, Taiwan, Canada, as well as in Europe. Furthermore, he has been a frequent adjudicator for string competitions nationally and internationally.

Dr. Wang is also an active performer on the violin and viola, in solo, chamber, and orchestral playing. He has given over 50 solo recitals and numerous chamber music recitals throughout the United States, Canada, Europe, and Asia. He has served as the concertmaster of orchestras such as Taipei City Symphony Orchestra, Ballet West and Utah Chamber Orchestra, Ann Arbor Symphony, Classical Music Festival Orchestra (Austria), Southfield Symphony Orchestra, and Illinois Opera. He is very passionate about chamber music playing and performing frequently in music festivals and concert tours. He is the founder of the Kismartin String Quartet, Browning String Quartet, Wasatch Piano Trio, and Formosan Duo. He has performed with renowned musicians such as Noah Bendix-Balgley, Gerald Fischbach, Lydia Artymiw, Nelita True, Alan Chow, Alexander Barantschik, Matthew Young, Erin Keefe, Sophie Mutter, Frederic Chiu, Jano Starker, Steven Shipps, Abram Loft, Ivan Strauss, Francois Rabbath, Tsuyoshi Tsutsumi, Ian Hobson, and Charles Castleman. His third solo CD "Formosan Duo Romantic Album" was released in October 2013.

Shi-Hwa Wang graduated from Soo-Chow University in Taiwan and received his MM and DMA degrees in Violin Performance from University of Illinois at Urbana-Champaign. His teachers include Chiu-Shen Chen, Peter Shaffer, Catherine Tate, Guillaume Perich, Yuri Mazurkevich, Raphael Bronstein, Camilla Wicks, and Paul Kantor. He studied string pedagogy with Robert Culver, Marvin Rabin, and Gerald Fischbach.

Executive Director of the Sid and Mary Foulger International Music Festival in 2012, Dr. Wang has engaged concertmasters of the Berlin Philharmonic, San Francisco, Minnesota, and Montreal Symphony Orchestras and dozens of prominent artists around the country to be on its faculty. Each year over 80 international and US strings and piano students participate in this music festival. The Foulger Festival Concerto Competition features 4 concerto competition winners selected from the participating festival students to perform with the Utah Symphony Orchestra. Before the SMFF, he was the director of the Weber State University Solo and Chamber Music Camp since 2008. He founded the WSU ASTA Stringfest, a string competition for in-state string students. The Stringfest attracts close to 100 pre-college strings students every year to attend this event.

He has been on faculty in the American String Workshop (Ann Arbor), International String Workshops (held in various European cities each year), and many state string workshops and conferences. He was on the planning committee of the first ASTA stand-alone national conference in 2003 and was the Utah ASTA state president for 4 years and named the "UTAH ASTA Educator of the Year" in 2004 and the "Outstanding Teaching Award" in 2006.