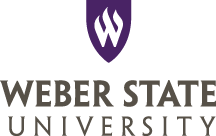 This page is being updated to include links to current curriculum information that will be found in WSU OnLine - Canvas.
There you will have access to training, tutorials and the Curriculum Policy and Procedure Manual.
This will be available prior to the start of Fall 16 Semester.
Thanks for your patience!!
Curriculog is now importing from the 2017-17 WSU Catalog.
To access Curriculog, please login to the eWeber Portal, type in CURRICULUM PROPOSALS in the search bar. Please add this app to your favorite's category for future use. This is the access point for submitting EVERY type of curriculum proposal (Program, Course - Substantive & Non-substantive, as well as General Ed, Change to Variable Title, Experimental, Workshop, etc.).
For tutorial videos regarding training on this new product, go to the Curriculum Proposals App, click on the Details button, then More Information. This is where you can access any videos you might need while learning the new curriculum submission process.
(Tutorials and other training on Curriculog will be available on WSU Online - Canvas.)
Please contact us with any questions, in the following ways:
Email: curriculum@weber.edu
Faculty Senate - Brenda Stockberger, 6233
Curriculog Support - Sally Cantwell, 7858

University Curriculum Chair - John Cavitt, 6172
Also provided at the request of many, are some syllabi (click on for link) examples. Please note – these are not templates you must follow, but simply an example of what curriculum will be looking for as you move through the approval process. For the General Education Syllabus, The areas in BOLD are a requirement (See document "syllabi" link above).
ALL COURSE PROPOSAL FORMS WILL BE CREATED IN CURRICULOG. See above for Instructions.
General Education Course Instructions
Composition of General Education Area Committees Document
For Program Modification or Discontinuance Review Procedure go to this link: PPM 1-14a Program Modification or Discontinuance Review Procedure