About
B.S., Illinois State University
M.S., Illinois State University
Ph.D., Kansas State University
Research Interests
My research focuses on the behavioral and evolutionary bases of ecological patterns in shorebirds. I utilize birds to address research questions because their behaviors and fitness components can be readily observed and measured. My research objectives are divided into three main areas: foraging behavior and ecology, shorebird survival and productivity, and the consequences of land use and management on avian populations.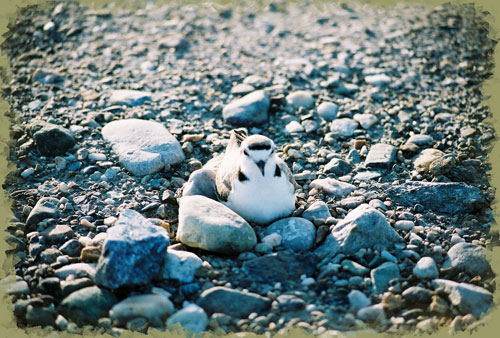 Currently, my research is examining foraging behavior, diet, nesting success and nest-site selection of shorebirds utilizing the Great Salt Lake. The Great Salt Lake is one of the most important breeding and staging areas for shorebirds, yet critical information is lacking on the effects of land use and management on breeding productivity. Current research projects include:

FEEDING ECOLOGY AND DIET OF AMERICAN AVOCET AND BLACK-NECKED STILTS AT GREAT SALT LAKE, UTAH.

FACTORS AFFECTING NESTING SUCCESS OF COEXISTING SHOREBIRDS

Nest Site Selection and Nesting Success of Snowy Plover



Teaching
My teaching objectives are to: 1) provide students with a strong background and knowledge of the subject matter, and 2) provide opportunities for students to practice and develop critical-thinking and problem-solving skills, both within a structured classroom environment and through research experiences. The courses I regularly teach at Weber State University include the following:

Zool 1120 - Principles of Zoology II
Zool 3450 - Ecology
Zool 3470 - Zoogeography
Zool 4470 - Wildlife Management and Ecology
Zool 4670 - Ornithology
Zool 4900D - Field Ornithology
Undergraduate Research Opportunities
An objective of my teaching philosophy is to involve students in undergraduate research opportunities. Students that participate in research or work with me to develop their own projects, acquire very important skills and experiences. They learn how the scientific method is applied, they learn critical thinking skills, and they gain a better understanding of how data is collected, managed and analyzed. This mentor-student relationship facilitates student-centered instruction and creates a strong relationship that is often maintained after the research is completed. Most importantly, participation in undergraduate research allows students to become involved in the process of scientific investigation which stimulates their desire for learning. The value of an undergraduate research experience is recognized by potential employers, as well as graduate and professional schools.

Students interested in gaining research experience are encouraged to meet with me to discuss expectations and requirements.
There are many opportunities in the Department of Zoology for students to gain research experience. If you are interested in making the most of your education then consult our Departmental website or talk with a faculty member.